21st-century-cancer-care-hospital-vapi
21st-century-cancer-care-hospital-vapi
Complete Cancer Treatment
Under one roof
Oncology Surgery | Radiation Therapy | Chemotherapy | CT Scan
Robotic Surgery
@ affordable price
1.25 Lakhs
(limited time offer)
21st Century Cancer Care
21st Century Cancer Hospital is a first and only Cancer Hospital of Valsad district. This Cancer hospital in Vapi provides complete cancer treatment from surgery to Chemo and Radiation Therapy under one roof. We understand the importance of updated technology for treatment, hence the center is equipped with World's most advanced LINAC HALCYON radiation therapy machine for cancer treatment and a Toshiba 32 slice CECT machine for imaging. To give the best cancer treatment, 21st Century Cancer Care conducts a tumor board meeting where a team of Cancer Surgeons – Medical Oncologists and Radiation Oncologist consults the patients in a single visit.
This Cancer Hospital in Vapi will cater to the nearby region of Daman to Silvassa in Dadra Nagar Haveli and from Surat to Virar in Maharashtra for cancer treatment under all government schemes. Now the patient needs not to travel to surat or Mumbai for radiation therapy after the launch of radiation therapy in Vapi.
Cancer Tumor Board Meeting
A tumor board is a group of doctors and other health care providers with different specialties (related to cancer), that meets regularly at the hospital to discuss cancer cases and share knowledge.
The board's goal is to determine the best possible cancer treatment and plan for an individual patient. Having fresh perspectives from other doctors makes it much easier to come up with that plan.
Read More
For the appointment and inquiry of Tumor Board Meeting
Feel free to contact us on
All Government Schemes available
21st Century Cancer Care Hospital is now approved for all government Schemes for Complete Cancer treatment.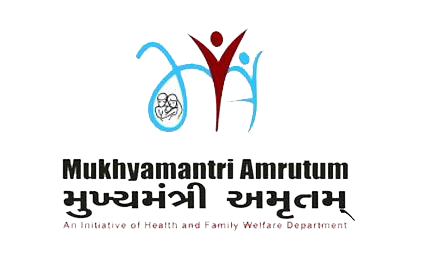 Our Services
Our services include all kinds of treatment and facilities for cancer treatment.
Treatment on World Best Machine
21st Century Cancer Care is equipped with the world's best Radiation therapy machine VarianHalcyon. The treatment takes almost 5-7 minutes which is the fastest in south Gujarat. The treatment gives great results, so the patients can recover very fast.
No. The radiation therapy is not painful. It may cause you discomfort but is not painful.
The session may last 5-10 minutes.
You need to take your treatment daily except Sunday for rest.
Read More
Our main objectives
Control, Cure, Comfort
Control
Early detection early is the cure
1. Self-examination
2. Cancer screening
3. Regular Health checkups
4. Social Awareness
5. Lifestyle modification
6. Education
7. De-addiction
Cure
Treatment begins as soon as the detection is done
1. Surgery
2. Radation therapy
3. Chemo therapy
4. Immuno therapy
Comfort
The Center provides all care required for the patients
1. Follow up
2. Counseling
3. Palliative care
4. Physiotherapy
5. Diet and nutrition
Educational Videos
Check out our wide range of educational videos on YouTube
21st Century Cancer Care Centre- A Dream Come True… was formally inaugurated in March 2021
What is the importance of Palliative care? Palliative care is an important part of the
I'm glad for his service. Good teamwork and give a better environment for patients. They work very hard work for patients.
Nitesh Kumar Dubey
Nice staff. Doctors really helped me to diagnose and cure my wife's breast cancer. Big thanks to 21st century cancer hospital.
Ishwar Hada
Best experience. No hassle in diagnosis and treatment. Extremely thankful for the staff and doctors. Special thanks to dr. Akshay nadkarni and Dr. Sandeep ishi.
Tara Baraf
best cancer hospital in vapi with all diagnosis machines available. chemotherapy, radiation therapy, and surgeries.
Bharath Kshatriya
What best thing a cancer patient can ask for, no more rushing to mumbai or surat.
All under one roof, that to in VAPI.
Best hospital.💯
Twinkle Thakkar